POSTSEASON - FALL 2023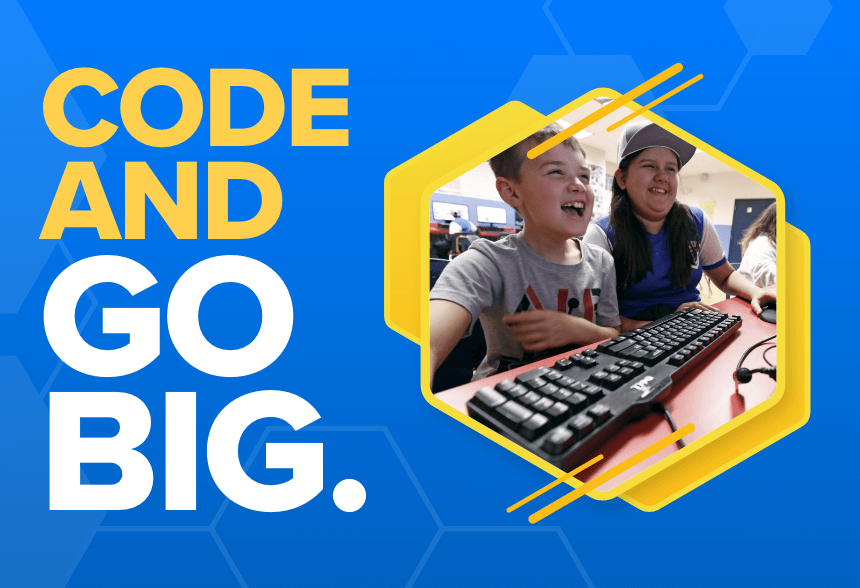 Nov 18 (8am)
-
Nov 21 (3pm)
Preliminary Round
ROUND COMPLETE!
Nov 28 (12pm)
-
Nov 30 (12pm)
Semifinal Round
ROUND COMPLETE!
Dec 1 (12pm)
-
Dec 5 (12pm)
Final Round
RESULTS SOON!
All times are in Central Time
Who will take home the Championship title?
It all starts here.
Voting Rules
One vote is allowed per person per division (Grades 5-6 and Grades 7-8) in this round. Make it count! Duplicate entries, clearly fraudulent email addresses and obviously forged entries will be disqualified and put your entire school at risk for disqualification. We're watching you!
Grades 5-6
Preliminary Round:
Nov 18 - Nov 21
Semifinal Round:
Nov 28 - Nov 30
Final Round:
Dec 1 - Dec 5
Top 10 Regular Season Coders, Middle School Division
| Rank | Coder, School | Score |
| --- | --- | --- |
| 1 | Eli, Conduit Coders 5/6 | 80 |
| 1 | Olivia, Central Intermediate School 5/6 | 80 |
| 1 | Olivia, Central Intermediate School 5/6 | 80 |
| 4 | Sophia, Conduit Coders 5/6 | 79 |
| 5 | Owen, The Out-of-Door Academy 5/6 | 79 |
| 6 | Szymon, Jackson Middle School 5/6 | 79 |
| 7 | Millie, Rocky Comfort Elementary School 5/6 | 79 |
| 8 | Mackenzie, Central Intermediate School 5/6 | 79 |
| 9 | Dakota, Zumbrota-Mazeppa Middle/High School 5/6 | 79 |
| 10 | Carlos, Christ Community Lutheran School 5/6 | 79 |