The Youth Coding League Addresses Computer Science and Programming Education Needs
Lack of teachers on staff who know how to code, or lack the comfort level teaching this skill to students.
Lack of time to develop a coding program, or uncertainty of how to start getting such a program set up in your school.
Lack of project-based learning or STEM programming in your school.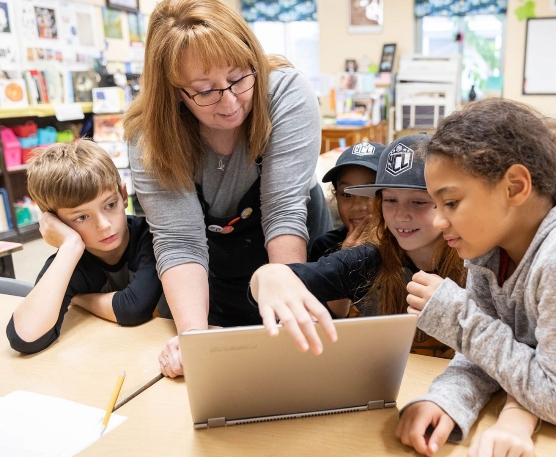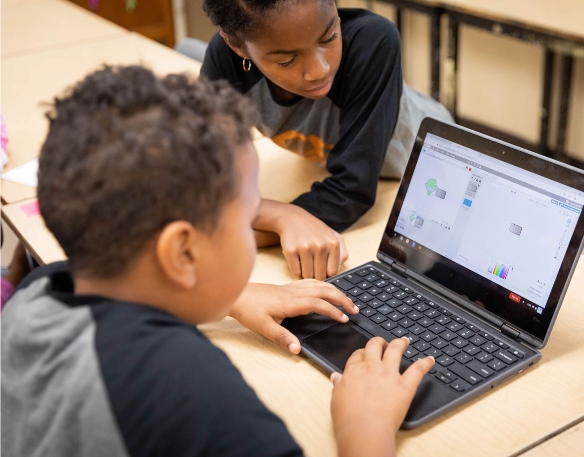 What is the Youth Coding League?
A fully-packaged, extracurricular program for grades 5-8 that introduces computer science in a project-based learning environment.
A youth sports model adds an engaging competitive element to the program.
Students build their skills in the regular season and apply those skills in a post season playoff series with big prizes on the line
Regular Season
Youth Coding League teams meet once a week for an hour-and-a-half to two hours at a time throughout a semester.
During the regular season, coders work through Google's CS First curriculum.
Coder projects are scored by Youth Coding League staff each week, and coders can show off their progress and hard work to their grown-ups on their player profile at YouthCodingLeague.com
At YouthCodingLeague.com, coders can track individual stats, earn digital badges, and see how they shake out individually and as a team among the other coders in the league.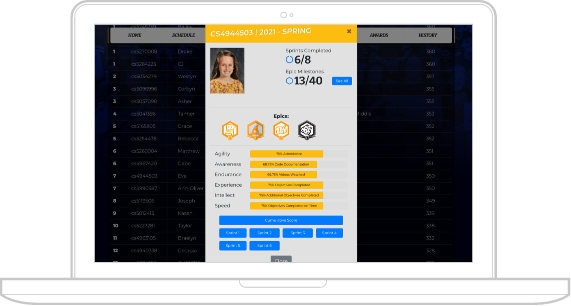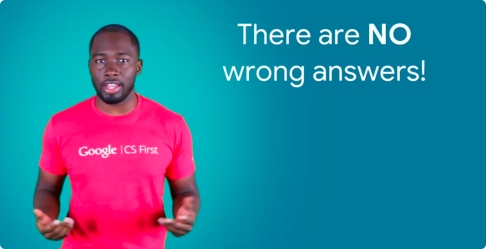 About the Google CS First Curriculum
Features structured curriculum progression and teaches core computer science principles.
CS First provides materials to support the curriculum
The Youth Coding Leagues provides robust materials on top of that to make it easy for a teacher, regardless of their coding experience, to lead a YCL team.
A different theme is featured each semester, with themes including story-telling, music and sound, art, and sports.
Coders learn from videos where Google staffers teach a new computer science concept each week, and apply that new concept in a project they build out in Scratch.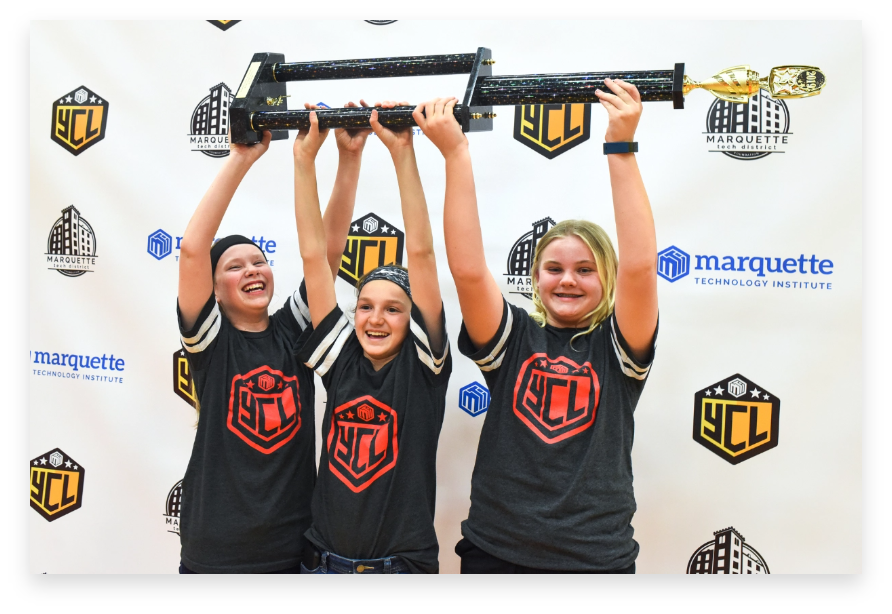 Two Ways to Win
Community Favorite: Schools and their communities rally around a project to help the team with the most votes advance.
Technical Merit: Projects advance to the next round from scores received by industry professionals reviewing code for proficiency and skill.
Postseason
After a regular season of working individually and tracking their progress each week at YouthCodingLeague.com, coders showcase their new skill set in the postseason.
Coders group up to build a project using a broad prompt that shows off everything they learned that season.
We want to give the coders opportunities to work like software developers, and professional software developers often perform pair programming.
These projects are competitive in a variety of ways in a bracket-styles virtual competition series, with big prizes like computers, cash, projectors, and drones on the line.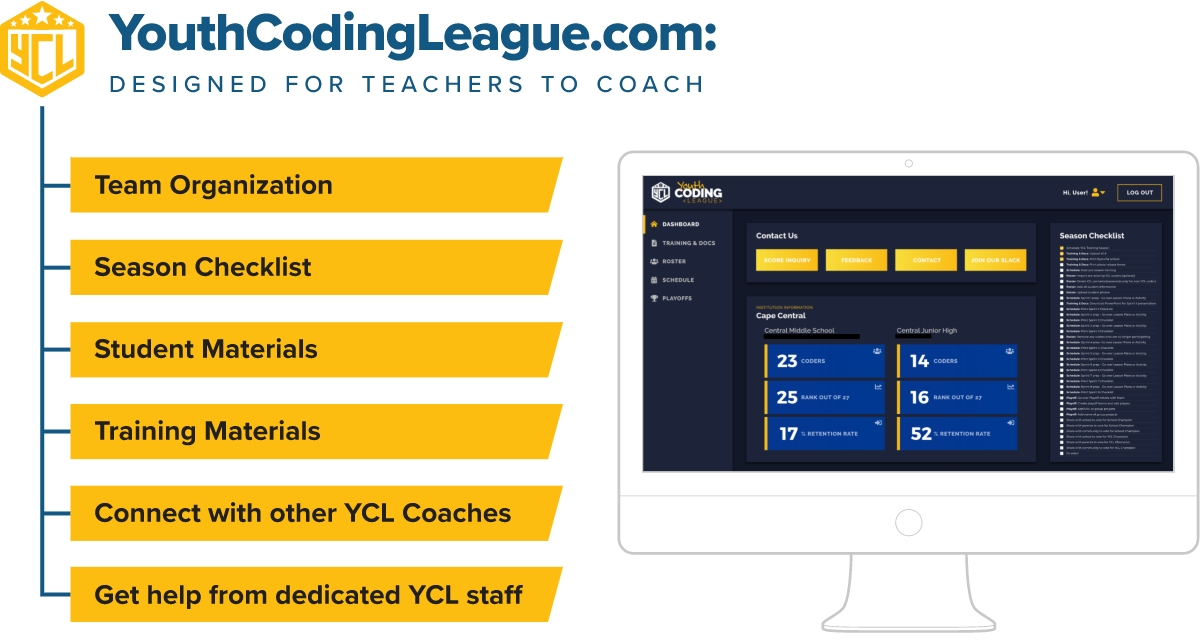 Student Impact
"The Youth Coding League has taught me that I can do things that might seem hard."
During the regular season, coders work through Google's CS First curriculum.
"I learned that I can do hard things"
"I learned that computer science can help people with problem-solving in school. I learned that I was smarter than I thought I was."
"I learned that computer science doesn't have to be hard or complicated if you take it in small steps."
"The most important thing I learned was to not give up."
Need Funding?
Want YCL in your school, but don't have the funds to support it? Check out our Grant-Funding Database for resources!GET STARTED